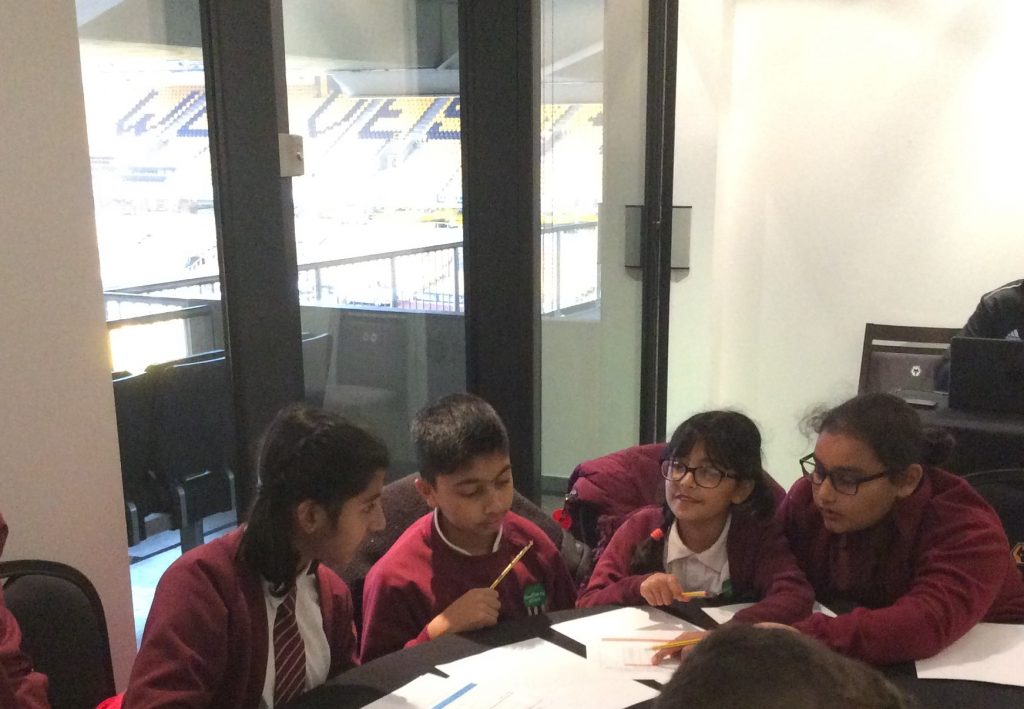 Well done to Aditi, Prem, Tegh and Mahi for a first class effort at the Inter- School Maths competition last week. The team travelled to Molinuex Stadium to compete against all of the other Perry Hall MAT schools and we are delighted to let you know that our team won the competition!
It was a tight contest which included a tie-breaker question which was to say how many seconds in a day. Our team answered this in no time.
Well done team, we are very proud of you all.