Once again, we have had some fabulous learning emailed to us, well done to everyone. Below is a small selection of some of the exciting things the children have been doing this past week.
Eira and Rowan have both been very creative and have  made these amazing wings and masks. Eira is Pixie butterfly girl who flies around and makes people happy when sad. Rowan is Dragon boy, he blows fire and has a dragon motorbike.

Jaya has been enjoying the outdoors and has been practising her batting skills in the beautiful weather we had last week.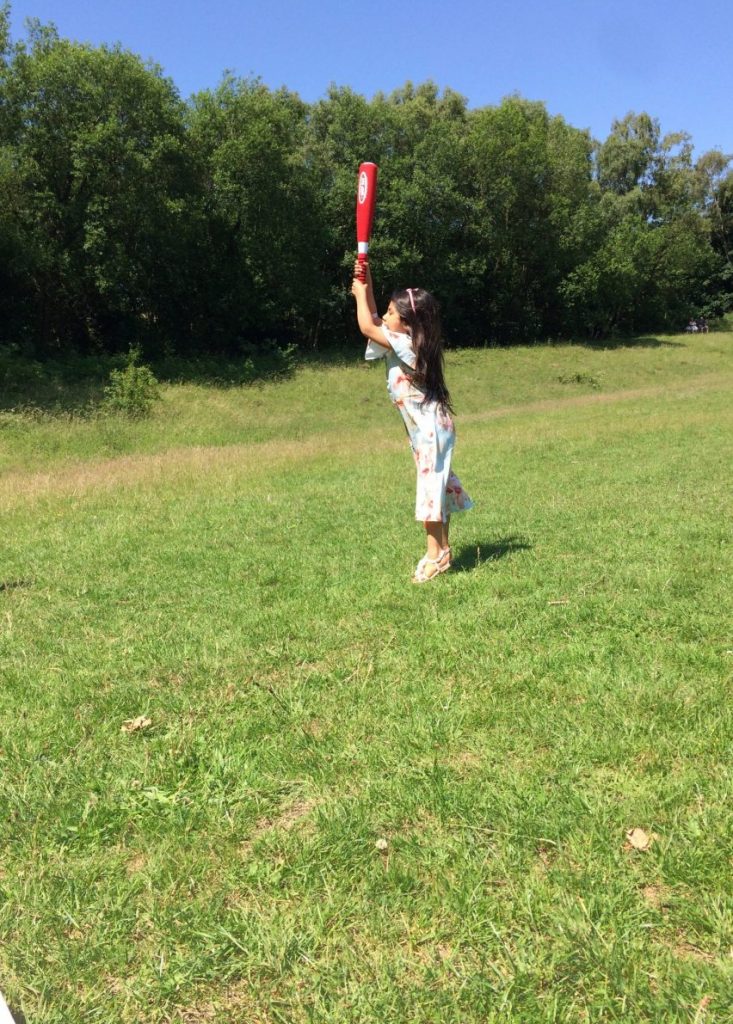 Georgia has also enjoyed the outdoors, she has been on a bear hunt with her little brother and has even toasted  marshmallows outdoors which she has enjoyed eating.

Amelia has been busy cooking delicious meals in her new outdoor kitchen, which her granddad has made for her.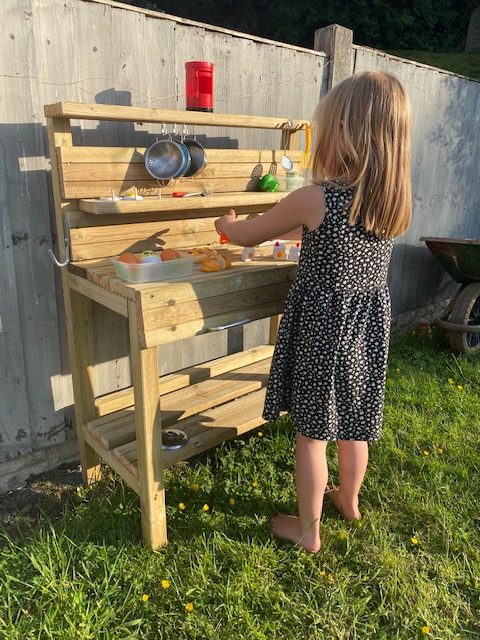 Billy has enjoyed making characters from one of his favourite Julia Donaldson books, he has done a great job and has decided to put the stickman in the plant pot, which we think looks really cool.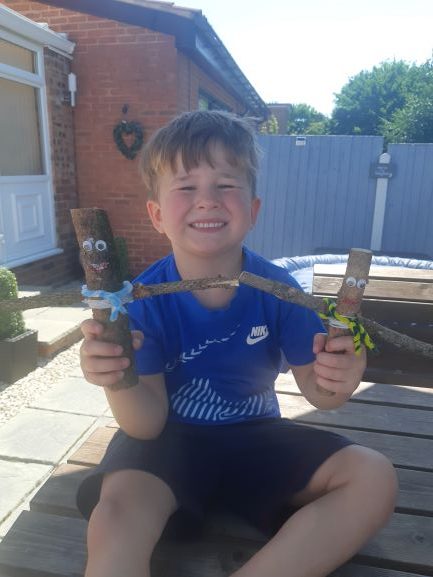 Ethan has been perfecting his scooting skills