As we now share everything on Teams, it is unusual for photos to come into the office but this week I had 2 wonderful photo updates from our children which I thought would be really nice to share.
Emmie tells me she has adopted an elephant, (I do hope she has a big garden!) Doesn't she look happy. I can't wait to see you in person Emmie.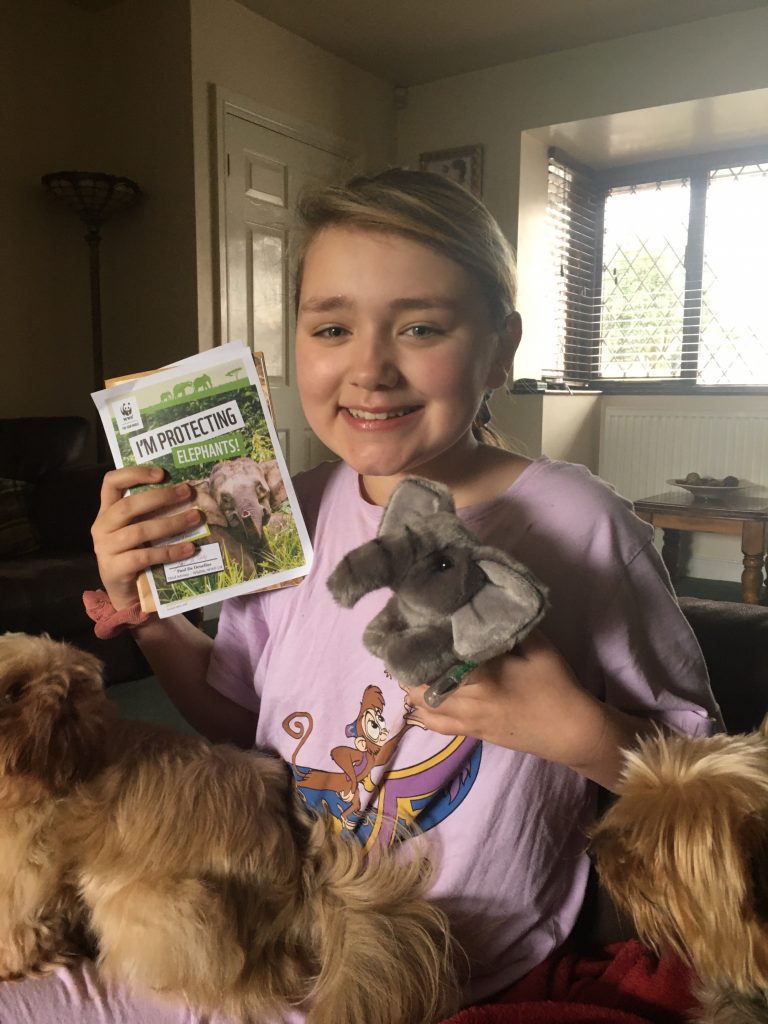 Meanwhile, Raina has been away in London filming her next big movie, here is a sneak peak of her on set. We will share more on this as soon as we have it.
If you have a photo which you would like to be shared on the website, please email it to woodthorneprimaryschool@wolverhampton.gov.uk and I will do my best to share as many as I can.